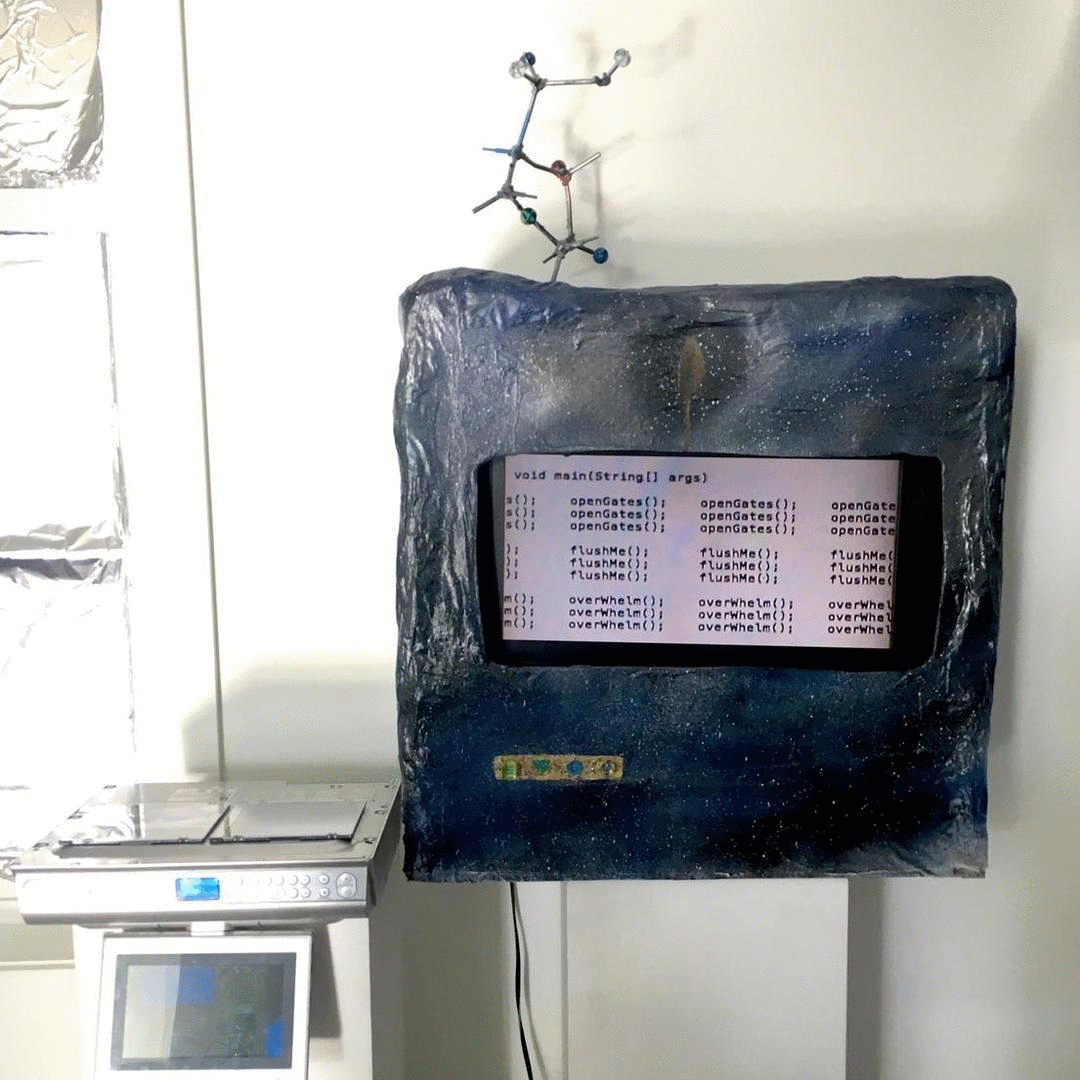 "television" made with cardboard, newspaper, spray paint, crystal platonic solids c. 2018
one of the raw code running w/ blender + after effects edits
1:

Java program called hiddenSludge();
2:

Video on handycam of artist running the program;
3:

Handycam video of 3 monitors in the artist's room with animations in blender 3d + the above video of the program being run, with live edits through an analog video mixer done while filming;
"hiddenSludge(); is a Java program that purposefully runs an infinite loop. The looping code mirrors my inner conflict. Much like the internal dialogue that just keeps digging and digging, the code continues with no breaking point. Once the gates are opened, it feels impossible for me to close them. The piece was an attempt to translate my own infinite loops into a physical~digital artifact in the hopes of release. In Java, Ctrl + C breaks the cycle. This piece was an attempt to break my own cycle of internal stress + conflict in order to heal, localize inside my body, and build strength for the future."

The show ended with an open performance at

190 Fairview Ave. in Hudson, NY

.
For the performance, R.R.B. made up songs on the spot while pop rocks were poured into their mouth.